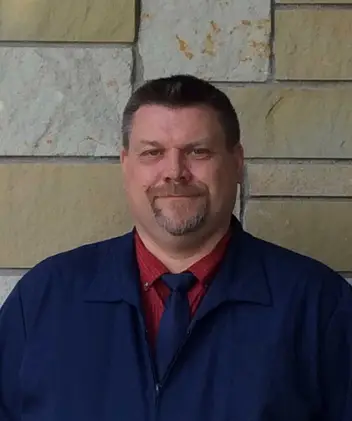 Position: Veterinarian
Education: A.A. of Applied Science in Veterinary Technology - Parkland College - 1996
B.S. of Animal Science - University of Illinois - 2000
D.V.M. - Atlantic Veterinary College - 2006
Dr. Thomas A. Brooks (Dr. TAB) originally joined Fox Valley Veterinary Clinic in 1988 as a Ward Attendant. Since then he had worked on and off with us during his college years as a Veterinary Assistant and a Certified Veterinary Technician. He joined our practice as a Veterinarian in 2006.
Dr. TAB completed his Doctoral education at the Atlantic Veterinary College in Charlottetown, Prince Edward Island, Canada in 2006. He received his Bachelor of Science degree in Animal Science from the University of Illinois in Urbana, IL in 2000. Additionally, Dr. TAB has earned an Associate's Degree in Applied Science in Veterinary Technology from Parkland College in Champaign, IL in 1996.
Dr. TAB currently has no pets, but has owned beagles for many years and hopes to get back into pet ownership again as his son, Tommy, born February of 2012, and his daughter, Jillian, born February of 2013 get a little older.
Dr. TAB fills much of his free time volunteering locally as an adult leader in the Boy Scouts of America. He enjoys a number of outdoor activities including hiking, biking, disk golf, kayaking, canoeing, and geocaching. His current favorite is geocaching which often takes him on mini-adventures that allow him to explore nature in interesting local and sometimes further away corners of the world while allowing him to combine some of his other interests as well.